Quotes
"An artist embracing both the past and present is refreshing in a genre where gatekeepers are plentiful. They encourage fans to broaden their horizons as a result. "Punk is dead" some people say, but bands like Voice of Addiction keep it alive." - Music Addict
"With hard-hitting and explosive lyrics, the group offers us music that transcends time." - Indie Chronique
"Divided States is a masterpiece of punk rock, featuring 13 unique tracks that'll leave you speechless. The album is set to mark their greatest release to date as it dives into the depths of breaking down the current social construct with incredibly written, thought-provoking lyrics, genius delivery and a memorable depiction of emotions." - EDM Rekords
"What this album truly represents in so many ways is the great divide that has taken place in this country." - Raised by Cassettes
"You can feel the realness, the rawness, the heart and soul, they gave you 13 songs and 40 minutes and still you will want more." - Rising Artists Music Blog
"the absolute grit and force of the singer. This is what passionate screaming is like. On a scale of one to ten, he scored an eleven because he crossed the boundary of expectations and frikkin' owned it" - Illustrated Magazine
"a lot of attitude, energy and punk rock in a totally rock and roll atmosphere that overflows talent, raw instruments, aggressive voice and power posture, message successfully passed, we feel represented by this vibe in which the music has a purpose." Indie O Clock
"Think of a punk rock band with a high intellectual level. This album will get stuck in your head immediately!" - Indie Rock News
"This is the epitome of punk music. It's f'n unadulterated and injects you with a much-needed surge of kinetic energy." - Red Rock Magazine
"The grittiness makes you want to bob your head. A wild ride that you need to be strapped in for." - Music City Pulse
"Voice Of Addiction is a band who are continually pushing boundaries and moving their genre forward." - FV Music Blog
"pure punk rock that's equal parts melodic as well draining heavy chord progressions that strike you like a huge wall of sound." - Rock Era Magazine
"Real rock and catchy motives of the new songs will bring aesthetic pleasure to any lover of punk-rock and related styles" - Indie Dock Music Blog
"As soon as I hit the play button I was assaulted by this music that hit me straight like a punch in the face. Direct and honest punk rock with no strings attached." - Edgar Allan Poets
"From the opening seconds to the closing track, Voice of Addiction have not rested to put the best of their work across. With a cannon's energy and a strafe gun's capacity-this band has gone out of their way to put forward some of the best punk I've heard since I started writing. The worm I cradle in my ear belongs to them. The broken plaster on the walls in my home are their doing." Sinusoidal Music
"from the first few seconds of the intro to the big encore of "Wrong Turn". MASTERFUL!" - Roadie Music
"Great heaviness to this track, while still being catchy as hell. The result is a sound that'll stick with you" - Kristen Goetz From the Strait
"Every generation breeds courageous idealists who aren't afraid to question the current status quo, and challenge the mounting social and political frustrations that many working-class citizens are experiencing in their lives. Such bold visionaries make up Voice of Addiction and inspire its latest record." - Shockya.com
"The album is half old-school Good Riddance (ACGTMR era) and half Fugazi, with not-quite-anthem-like melodies. You hear some sprinkles of Graffin-style vocal harmonies and melodies, and it really suits the music." - Bucketlist Music Reviews
"Fast, abrasive yet melodic Punk that is as punchy lyrically as it is through its composition. This is a very well written album, it's also very bleak and quite sad at times but its determination, its rational belief and thought process are its main selling point so to speak, with its musical prowess a solid bonus." - Musically Fresh
"Their new album, The Lost Art of Empathy, points out a lot of issues in the country and the world with clever lyrics and killer music." - Skope Magazine
"Voice of Addiction sends meaningful messages through a professional, killer sound that is sure to leave you changed...and wanting more" - Indie Spoonful
"The band goes all in to create a cohesive sound, all while a more brooding and emotionally intense sound is enough to ensnare listeners for the long haul. we'll be playing the crap out of this album through the end of the year." - Neufutur Magazine
"Chicago's grainy, anthemic punk rock act VOICE OF ADDICTION releases an outstanding new record. Great, energizing listen." - idioteq.com
Featured review in Music Addict
"An artist embracing both the past and present is refreshing in a genre where gatekeepers are plentiful. They encourage fans to broaden their horizons as a result. "Punk is dead" some people say, but bands like Voice of Addiction keep it alive." https://musicaddict.org/introducing-voice-of-addiction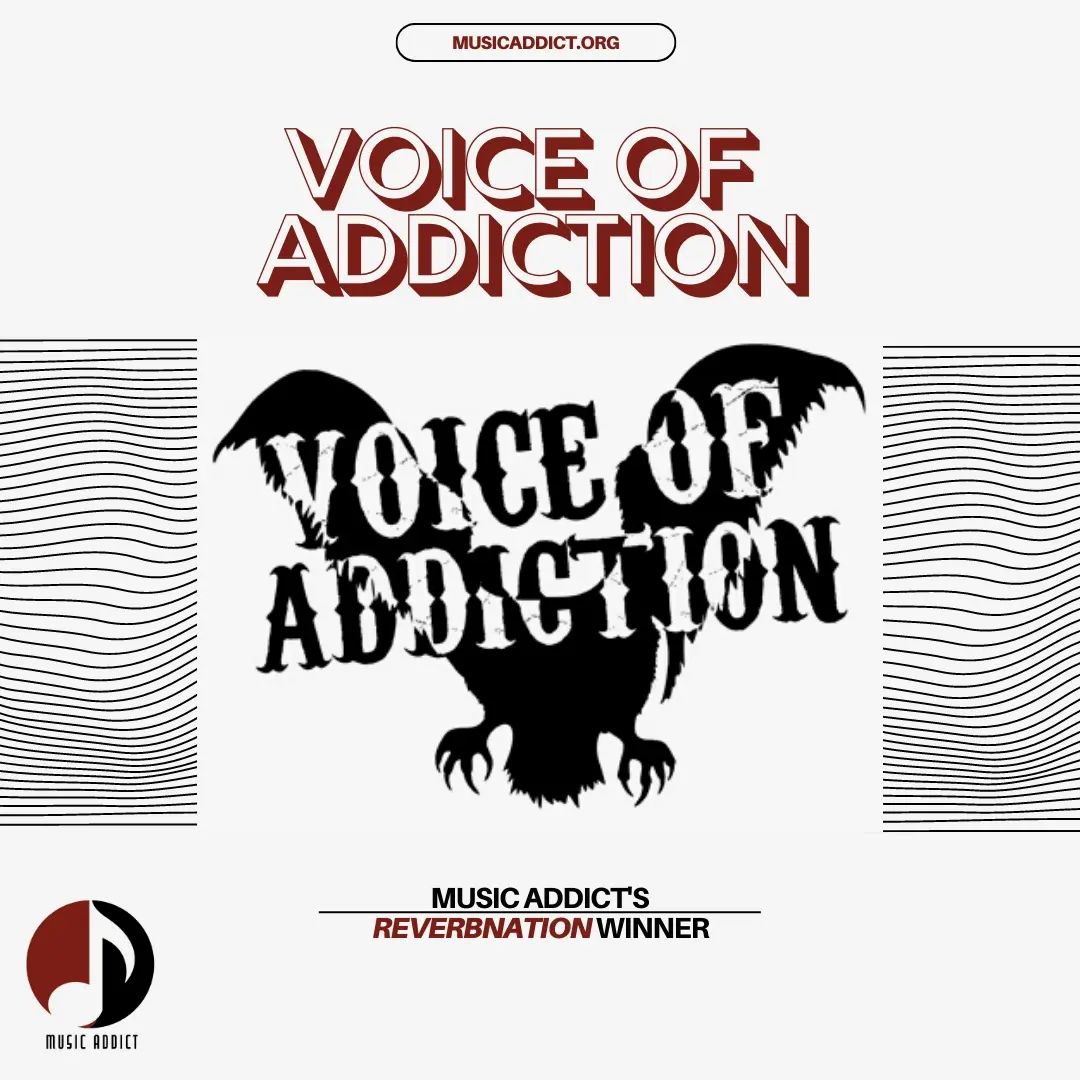 REVIEW in Indie Chronique
"Divided States is a masterpiece of punk rock, featuring 13 unique tracks that'll leave you speechless. The album is set to mark their greatest release to date as it dives into the depths of breaking down the current social construct with incredibly written, thought-provoking lyrics, genius delivery and a memorable depiction of emotions." https://edmrekords.com/news/f/divided-states-original-album-by-voice-of-addiction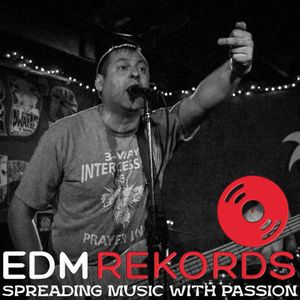 HOT HOT 15 tracks to listen to
Try playing along with "Eraser" off our new full length on either guitar or drums!!
Punk Globe Magazine article
2 hour playlist from Punk Rock Demonstration
Benefit Punk CD only $4 for Jamaican family
Interview "This is Just a Phase"
The Punk Site featured article
Havoc Underground interview
Virtually Backstage interview
Radio roach awards us one of the best punk/HC singles of 2019
PunkrPrincess Whatever Show
Target Audience Magazine review
Full Page in Chicago Redeye
Chicago Metromix's Chitunes feature
Skope Magazine Interview!
Skope Magazine Artist 2 Watch
Nov 28 2009 live show review!
Wassup Magazine show review